my exhibitions
In May of 2014...

Press Release

Comedy-magician Max Clever announced today the donation of twenty pieces created by Las Vegas-based artist Joni Max to the State of Nevada's Division of Mental Health and Developmental Services, Southern Nevada Adult Mental Health Services branch located on West Charleston Blvd in Las Vegas. Clever explained the gift in terms of Joni's desire to add to the aesethics of the facility, for both the professionals and their clients.

"Joni appreciates the dedication and successful efforts of these folks and is passionate about trying to serve the needs of the patients seeking treatment. She has had her own struggles in the past and is familiar with those who help and are helped. She always hopes her work will provoke people to think and feel and it's her desire to contribute to the creation of an atmosphere of healing."

The objet d'art are displayed throughout the facility, from the reception area to the treatment rooms and consulting offices. They even grace Director Donna Jordan's office.

"Joni is a compassionate person in general. Right now, she is very happy to indulge her passion regarding the availability of mental health services and give back to those that helped her..so that they can pass that help on to the next one who needs it. She wants to give back to the nurses and doctors and the director, all those people that helped her, and add something to their surroundings. They have all been very appreciative and that gratifies her to no end."

The West Charleston Medication Clinic is located at 6161 W Charleston Blvd in Las Vegas, Nevada.
Joni had many pieces on display in a great furnishing showroom at Southwest Lighting (1604 S Decatur Blvd in Las Vegas) 2010-2011. It was a gorgeous space and allowed Joni's work to breathe.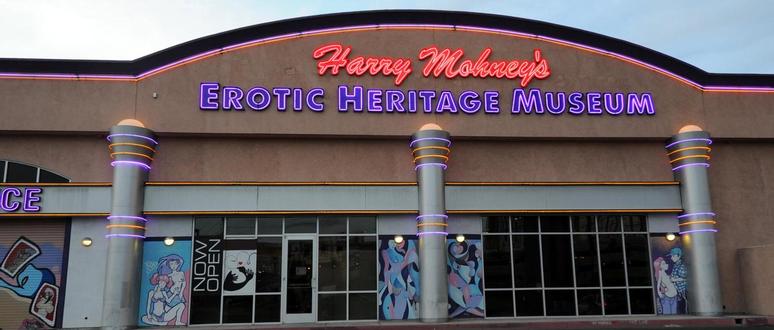 Joni has 6-7 pieces being displayed at the Erotic Heritage Museum (3275 Industrial Road Las Vegas, NV). Visit their website here for more information about this unusual place.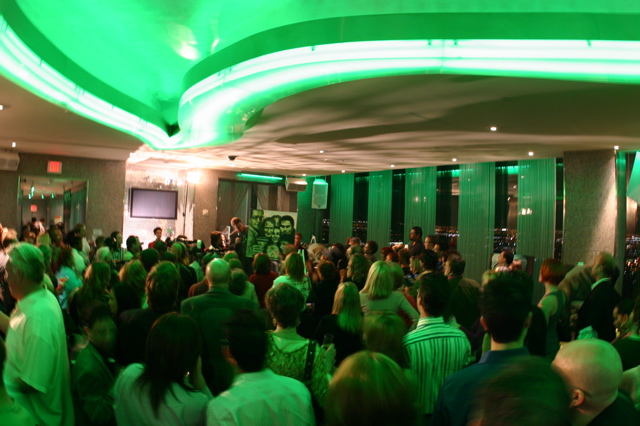 Following the showing at the Ghost Bar in the Palms Hotel in Las Vegas, Nv, Joni had another opening at Ra Gallery in Las Vegas, Nv.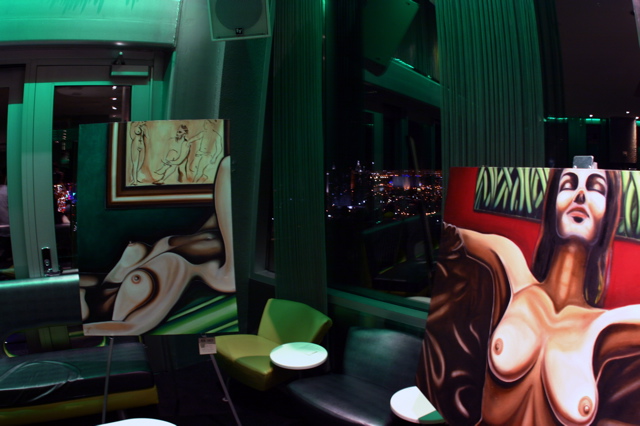 While appearing on TV's "Queer Eye For The Straight Guy", Joni had a showing at the Ghost Bar at the Palms Hotel in Las Vegas, Nv.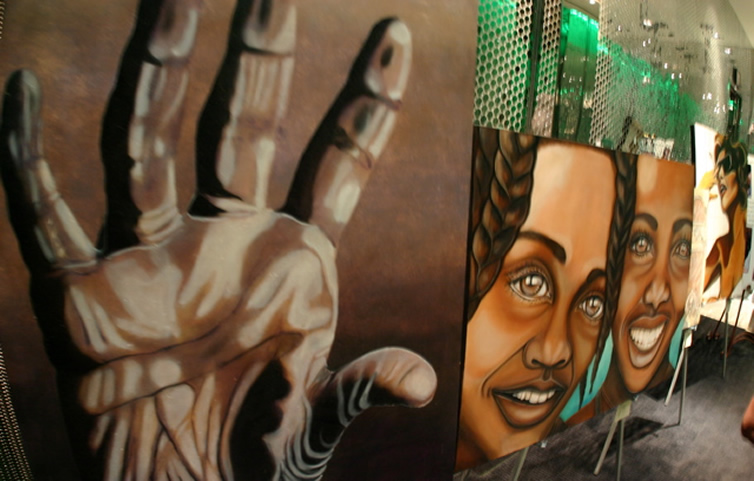 Joni's work was exhibited March 31 - April 2, 2010 at The Contemporary Arts Center Las Vegas 107 E. Charleston Suite 120 Las Vegas, NV during the CAC's 21st ANNUAL JURIED SHOW Juried by Jeff Gauntt. The event on March 31 took place 6-9pm with Juror's Remarks and Award Ceremony at 7pm. Viewing hours were 6-9pm on April 1 (Preview) and 6-10pm April 2 (First Friday).
UPDATE
The Juror did not see fit to award Joni's work (Blue Nude On Back) any acclaim. Beauty is in the eye of the beholder, after all.
Joni had an exhibit at the Shannon Webb Gallery, 101 E. Charleston Blvd, Suite 202, Las Vegas, 89102, as part of The Arts Factory's Holiday Open House, concurrent to the airing of Joni's appearance on "Miami Ink" on Dec. 11, 2007. Joni has had several appearances at The Arts Factory on First Friday, the latest appearance December 2009.